From the Ancient Faith website:
Your book Gratitude in Life's Trenches has been creating quite a stir since it came out earlier this month. Within days of the book's release it became an Amazon best-seller in its category, and it has received a string of positive reviews. Rod Dreher wrote that "this book will open closed minds, gladden weary hearts and c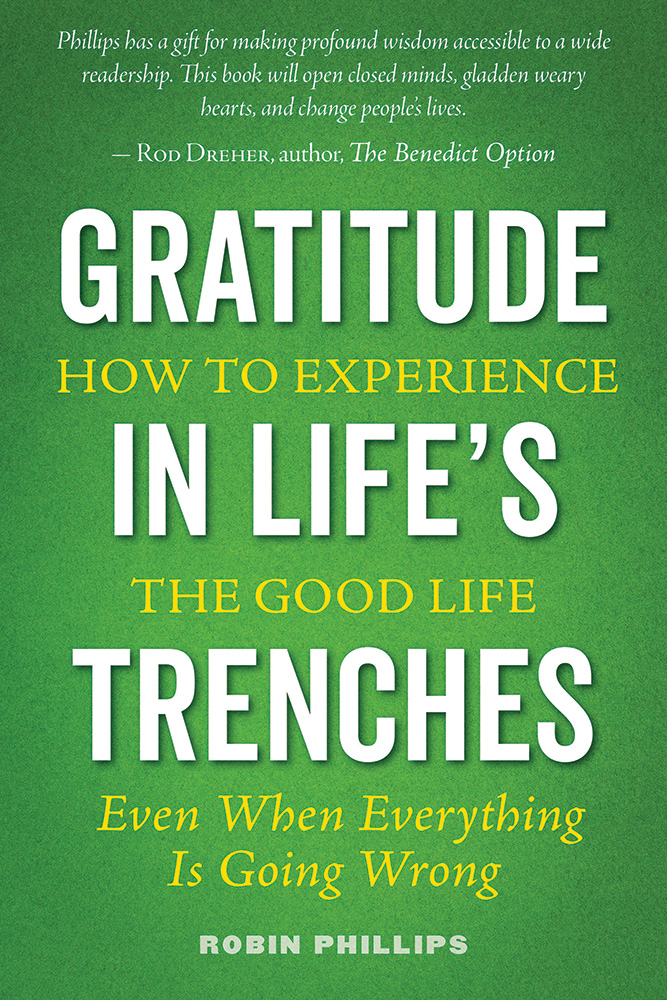 hange people's lives," while Bishop John, Antiochian Orthodox Bishop of Worcester and New England, praised the book for "[taking] the gems of truth from neuroscience, psychology, sociology and theology to show how to experience the good life." A number of academics are also recommending the book, from institutions that include University of Notre Dame, St. Tikhon's Seminary, and the St. Constantine school. Why do you think your book has made such a splash so quickly?
Well, this year has been a year of terrible trouble, and people are desperate for answers. The troubles that confront our society, like the challenges facing us as individuals, raise profound questions about what it means to live the good life. People are hungry to know if it is even possible to flourish when everything seems to be falling apart. I have tried to speak to these concerns, both at the societal and the individual level. My answer is that, yes, we can flourish even when everything is going wrong, but sometimes that involves needing to rethink what human flourishing actually means. Often we have a certain image of flourishing that we get from the media and from Hollywood, and that image needs to be critiqued in light of Orthodox theology.
In Gratitude in Life's Trenches I have tried to show that is through a life filled with meaning, and meaning that is ultimately Christocentric, that we find the anchor to survive the troubles confronting us. This is, of course, what the Orthodox Church has always taught, but in my book I have tried to connect this teaching with contemporary advances in science and psychology.
I think another reason people have been so hungry for my message is because there is a great deal of confusion in America right now about how we, as Orthodox Christians, relate to the wider culture, and how we should or should not respond to recent discoveries in neuroscience, cognitive psychology, mindfulness, etc.. I have met Orthodox Christians who say that everything we need to know has already been said by the Church Fathers in a complete way, and so we should not try to learn from recent scientific advances, nor should we try to explore the links between the Church Fathers and modern science. I have friends who have taken this extreme position, and in 2017 when I was working on some of the material on attentiveness that eventually became Chapter 4, a friend emailed me to say "the devil is clearly in this." He argued that to even discuss discoveries arising outside the Church is to imply a deficiency in the Apostolic Deposit, and it is to "give an ear to devils." But for those of us who are a little more informed about the Church Fathers, we know that they engaged in critical appropriation with the learning of their day, and they did not uncritically reject the cultural products of paganism. In the spirit of men like the Cappadocian Fathers, many of us have a real hunger to find out how the learning of our own time can be appropriated and where it should be rejected. For example, we hear things in the news about discoveries researchers are making in fields such as neuroplasticity, cognitive behavioral therapy, mindfulness, and so forth, and we want to know how these discoveries do or do not align with Church teaching. There is a real hunger for this type of critical appropriation, , and I think my book speaks to that need.
What inspired you to write Gratitude in Life's Trenches?
In 2016, the Orthodox Christian Association of Medicine, Psychology, and Religion (OCAMPR), put on a conference on the topic of pain and suffering. The secretary of OCAMPR had seen an article I had written for the Colson Center on Dietrich Bonhoeffer's gratitude, and as a result of that article she asked me to give a talk at the conference on the theme of "Gratitude During Times of Suffering." This book grew out of that talk.
I had been studying gratitude for a few years before that, as part of some consulting work I was doing in the behavioral health industry. I had become fascinated by the intersection between ancient Orthodox spirituality and contemporary discoveries in science and psychology. Writing this book was an opportunity to look closer at some of those connections. As I said before, I have tried to adopt the method of critical appropriation in the spirit of the Cappadocians.
See Also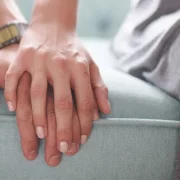 But this book is about more than just gratitude. In fact, there are only three chapters that deal directly with gratitude; the book is really about how we deal with suffering, and what it means to flourish as a human being even when things are going wrong. This is something I became interested in after experiencing a number of hard knocks.
In 2015, when I was thirty-nine, I was completing a PhD in historical theology through King's College London, while enjoying a growing income from one of my businesses, with dozens of sales reps under me. Two universities invited me to pursue postgraduate research at their institutions after being awarded my doctorate later that year. But then my doctoral dissertation was rejected, and from there everything began falling apart. The income from my business dropped by over two thirds, while the universities withdrew their fellowship offers since I had not attained the PhD. Then I began experiencing some issues of mental and emotional exhaustion that had devastating consequences both for my marriage and for what remained of my professional life. I felt like Job with everything taken away from me.
Through these challenges, I was forced to reassess what it means to flourish, and what the purpose of life actually is. One of the things I wanted to know was how it is possible to have gratitude even when everything is going wrong. So I began digging more deeply into spiritual writings and history, as well as neuroscience and psychology. In this quest, I came across a number of men and women who inspired me to adopt a more spiritual perspective on my life in particular, and what it means to live the Good Life, in general.