"If only someone would tell me what to do!" I often thought as I lay awake at night, going over and over the same problems in my mind.
The situation I found myself facing was different to the struggles I had faced earlier in my Christian life. In the early days of being a Christian, my focus had been on cutting out sinful habits and coming to terms with the claims of Christ on my life. It hadn't been easy, but at least my marching orders had been straight-forward. By contrast, after many years as a believer, I increasingly found myself facing situations—sometimes on a daily basis—where I had no idea how God wanted me to behave. In the minutia of daily life, I encountered problems at work, problems with my teenage children, problems in the lives of those who looked to me for guidance, problems in my finances and health. I often found myself baffled, stumbling along without a clear sense of direction. On big decisions, I could go to my pastor for advice, but it simply wasn't possible to get advice for the dozens of small problems that cropped up every day.
This perplexed me, because I had always been told that if you read enough Scripture and ask God for wisdom, He will guide you. I used to work in a Christian bookstore and I knew there were hundreds of books about how to discern God's will. Although each book had a different theory about how to obtain divine guidance, they all agreed on one thing: it is possible to find guidance from God in any situation. So what was I doing wrong?
These were some of the questions I wrestled with as I lay awake at night. One night my confusion became so intense that I decided it was time to pay another visit to one of my spiritual mentors, Father Dimitrian.
Father Dimitrian was a Russian Orthodox monk who lived in a little hut in our village. A former resident of Mt. Athos, he had been sent to our area to minister to the Russian speaking population in the larger metropolis. He was a soft-spoken man who didn't say much and spent most of his time in prayer. If anyone could answer my question, I thought, surely Father Dimitrian could.
When I arrived at his hut the next evening, Father Dimitrian invited me to join him in a prayer service he was just beginning. When the service finished a few hours later, we sat down and began to chat over a bowl of fresh fruit. I explained the situation: "Every day there are lots of little things that come up that demand a decision of me, and because experience has taught me not to trust my own judgment, I have no clear basis for making decisions. Obviously some matters are clear, but in the situations that are complicated and confusing, I often have no idea what I should do."
I waited on tenterhooks, expecting some specific counsel I could go back and implement, just as he had done before when I had been struggling with sinful habits. After a few minutes of silence, Father Dimitrian said quietly, "God help, God help." After another pause he continued, saying the last thing I expected to hear.
"The problem is that you are trying to be a spiritual giant when you are actually a spiritual baby. When you recognize your own weakness, you will then begin to understand that what you are asking—what you are expecting of God and of yourself here—is unrealistic. You haven't even mastered the baby steps of your faith, so how can you expect moment-by-moment wisdom in such complicated situations?"
He continued: "You naturally must act as you think best in any given situation, but there is no formula for always knowing what God would have you do. If that were possible, then the spiritual life would be very simple. But the spiritual life is not simple, and that means you will probably make many mistakes and you will often not know what to decide. You should even expect to have periods of your life where you are not even certain if you are following the will of God. This is what you should expect once you've accepted the reality of your own weakness. If you can embrace humility, and thus come to terms with the fact that you are only a spiritual baby, then you will stop struggling against being confused and uncertain; rather, you will expect it."
Then he came to the crux of his point. "What you need to do is shift your focus to taking baby steps in the areas that are clear."
I pressed for more details. "Like what areas?" I asked.
"How are you doing at keeping a regular routine of prayer and fasting?" he asked. "How is your daily Bible reading? How are you doing at keeping an attitude of inner prayer throughout the day?"
I answered that there was definitely room for improvement in all these areas.
"How are you at being patient and not reacting when people mistreat you? How are you doing when it comes to serving those around you and putting the needs of others above yourself? What about coming to more prayer services or reading spiritual books by holy men of the faith? Try making small steps in some of these areas before expecting to have wisdom like a spiritual giant."
Helping himself to some of the fruit, Father Dimitrian continued. "The problem is that you come to me with all these complex questions without first having mastered the baby steps of your faith. Living as a Christian in the world, it is inevitable that things will come up that are confusing and where it is unclear how God would have us behave. When that happens, let it be a reminder to take more baby steps in the areas where the path forward is clear."
He continued: "What I am talking about is starting a totally different life on the side, a life of prayer and spiritual disciplines. God would have you focus on building up your spiritual life instead of struggling with matters of this world that are too hard for you."
As helpful as this advice was, it wasn't what I had come to hear. I decided to give Father Dimitrian a little push-back. "Are you saying that our life in the world doesn't matter? Are you saying the only thing that matters is retreating into a pietistic bubble of prayer, fasting and spiritual contemplation? Surely there isn't such a dichotomy between our life in the physical world and our spiritual lives."
"Of course your life in the world is important," he replied. "In fact, precisely because your life in the world is so important, you need wisdom for dealing with the various problems that arise. But the way God will train you towards such wisdom is first helping you to master some smaller lessons first. It's like when I was learning English: I had to master my ABC's before I was ready to begin reading the King James' Bible."
He continued. "As you allow the Holy Spirit to work in your life, eventually your spiritual life will spill over into your worldly life and you will have clarity about areas that you currently find confusing. Think of your life like a garden. Your life is like a garden that has a lot of weeds and right now you aren't strong enough to deal with the weeds. Some of the weeds are even threatening to choke out the plants. Now there are two ways of dealing with weeds. One way is to go after the weeds directly, but the other way is to help produce healthy plants—plants that can be strong enough to eventually deal with the weeds themselves."
"But," I said, "in the meantime, my life goes on and I need to know how to behave when situations arise."
"Of course," he replied. "Do your best, expecting to make mistakes, and expecting to have uncertainty about whether you are making the right decisions. Don't worry too much about that, and don't expect so much from yourself. The Church gives us very high commandments and goals of perfection, but a beginner cannot reach these goals immediately: it takes lots of little baby steps over long periods of time. The way you make these baby steps is to focus on the areas where God has made His will clear. Try it, and see if gradually the Holy Spirit starts giving you guidance for more and more areas."
After a little pause, Father Dimitrian began again. "When we begin the spiritual life, we enter an unseen warfare. This warfare takes place almost the same way as a regular warfare, by capturing territories one at a time. As you move forward, little by little, you take one small spot first and hold onto it, then when you are ready you capture another territory and focus on holding onto that, and so forth. But if, on the other hand, you were to try and capture territories that are beyond your reach, you risk two things happening. The first danger is that you could become puffed up in subtle pride, thinking of yourself as a spiritual superman. The second danger is that you would not be able to hold onto the new territories you capture, leading to discouragement and then possibly a surrender of earlier territories you had occupied. That is why the best way to develop the spiritual life is to capture one small territory at a time and hold onto it, and then another small territory and hold onto it..
"Advancing by baby steps could involve such things as improving the quality of your daily prayer, practicing regular fasting, maintaining more consistency in spiritual reading, and so forth. In your spiritual reading, allow what you read to place roots of understanding in your heart and do not hurry to fulfill it. Concentrate on taking baby steps one day at a time."
I had more questions but he stopped me. "This is enough for now. Just remember that the foundation of every virtue is the realization of human weakness. Just think about that for a while, and do not be in a rush to advance too fast."
Baby Steps Towards God
I suspect many Christians can relate to how I felt that evening when I paid Father Dimitrian a visit. Many of us are overwhelmed with the problems in our lives. It might be a problem at work, a problem with a family member, a problem at church or problems in our finances. Sometimes we face intellectual problems, as we struggle with aspects of the faith that are confusing and hard to understand. Still others face spiritual problems in the struggle against addictions, sinful habits, emotional instability or spiritual dryness. When these or other problem reach the point of appearing insurmountable, it is easy to become exhausting trying to solve them. Sometimes we may even find ourselves being overwhelmed into a state of inaction.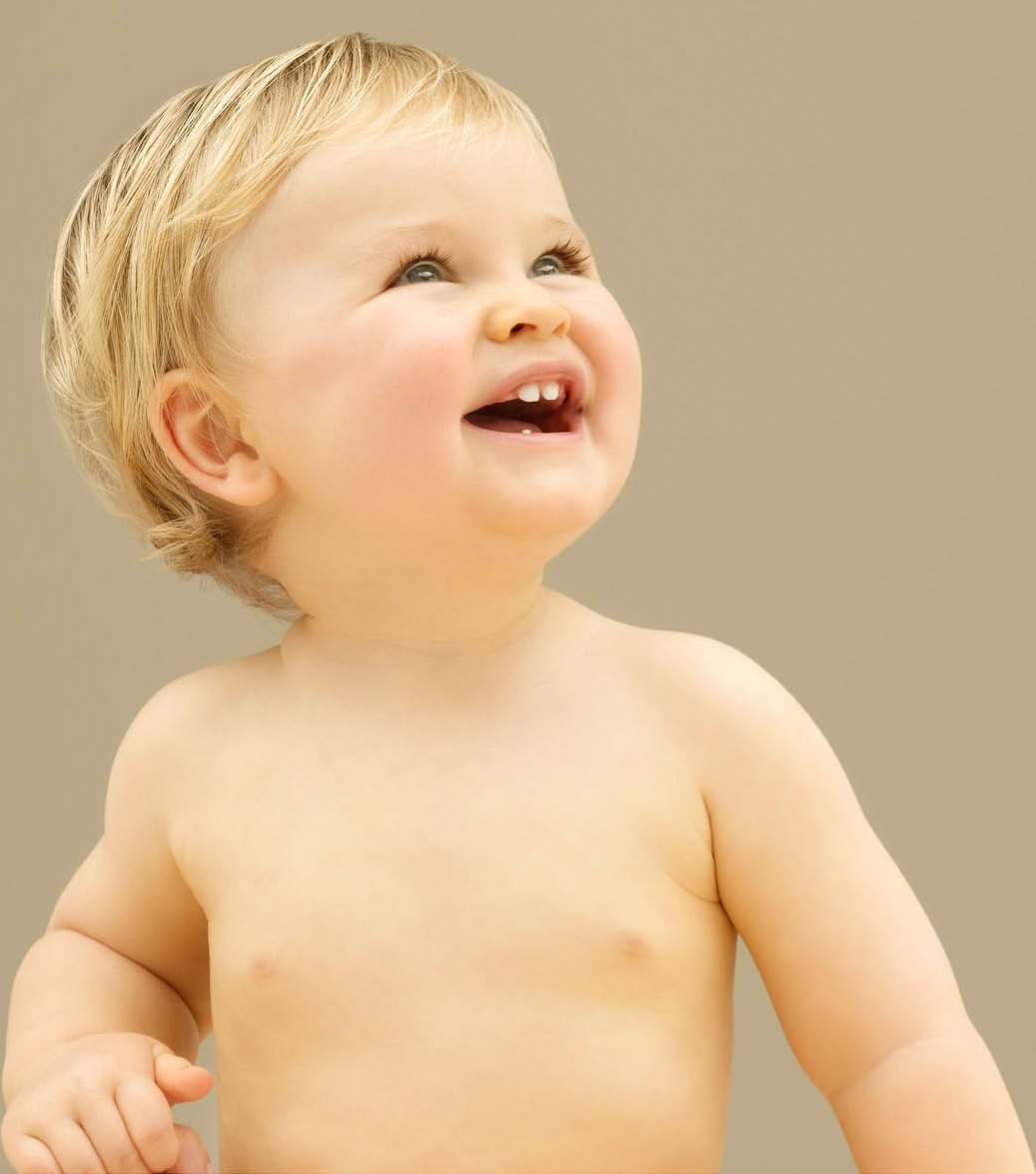 A true acknowledgement of weakness offers an alternative approach. What if we really thought of ourselves as being weak like a baby? If we could think of ourselves as being spiritual babies, we might give up trying to solve problems that are too difficult for us and focus instead on taking baby steps in the areas that have been made clear. The beauty of baby steps is that, over time, they help us develop the spiritual muscles needed for tackling life's more difficult challenges.
Last year I went to a concert pianist to have a few lessons. I had been playing some music by Chopin and Handel and thought I was pretty good. But my teacher wasn't even interested in hearing me play this great music. Having identified that my technique was terrible (I play the piano with very flat fingers), she immediately made me return to the basics and work on scales and very simple pieces. It was a blow to my pride to return to simple pieces after I thought I was such a good piano player.
The spiritual life is often like that. When we fully recognize how spiritually immature we are, we begin to see that sometimes the greatest things we can do for God is to slow down and return to the basics. As Jesus Himself said, we must learn to be faithful in little things before being given more (Luke 16:10).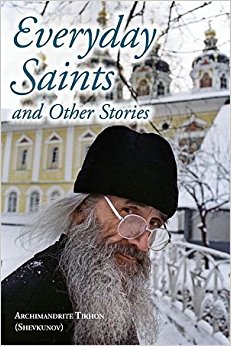 There is a story that illustrates this in the Russian book Everyday Saints. The author of the book, Archimandrite Tikhon, tells how his spiritual mentor, Father John, helped him to begin praying more, including getting up in the middle of the night to pray. The more Father Tikhon did this, the more he began to find the Lord giving him unusual insight into people's lives and problems in order better to help them. The important point, however, is that Father Tikhon didn't start off trying to be a spiritual superman, but just taking baby steps in basic mundane areas like prayer.
Returning to basic baby steps might mean learning to manage your own household before presuming to teach others. It might mean becoming more consistent with a routine of daily Bible reading before trying to fathom doctrinal mysteries like eschatology and predestination. It might mean working on simple problems in the internal realm of your own mind (i.e., pride, lust, and self-pity) before trying to sort out complicated problems in the external world. Above all, taking baby steps is about coming to terms with our own frailty, and humbly looking to Christ to accomplish in us what we cannot accomplish ourselves.
Superman vs. Ivan the Fool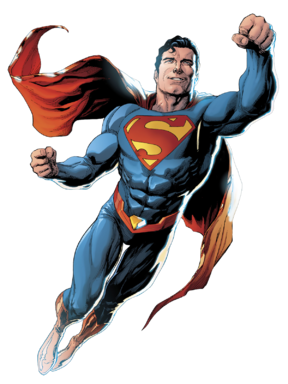 Taking baby steps towards God runs counter to the pull of American culture, which has always been oriented towards the superhero. In a follow-up conversation with Father Dimitrian he pointed out that a folk hero in American culture is Superman, who overcomes obstacles through special abilities—abilities that enable him to transcend the limitations that come with being human. By contrast, a folk hero of Russian culture is Ivan the Fool, whose greatest assets are his weakness, simplicity and lack of guile. Both Superman and Ivan the Fool achieve great things, but while Superman's accomplishments comes through His superhuman strength, Ivan's accomplishments come through his weakness.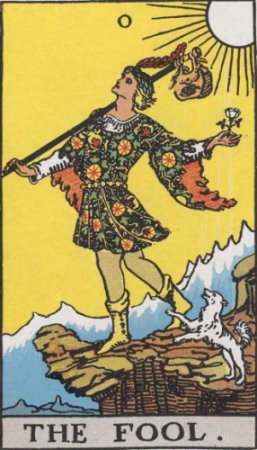 As Americans it's easy to lose sight of the fact that sometimes we are able to serve God best through being weak for Him instead of being strong, through being poor rather than rich, and by attempting small things for God instead of great things. This is a message Saint Paul had to press home when ministering to the Christians in Corinth. The Corinthian believers seem to have fallen victim to super-apostles who would gather followings around themselves, leading to sectarianism in the church. Listen to what Paul wrote in response:
"For you see your calling, brethren, that not many wise according to the flesh, not many mighty, not many noble, are called. But God has chosen the foolish things of the world to put to shame the wise, and God has chosen the weak things of the world to put to shame the things which are mighty; and the base things of the world and the things which are despised God has chosen, and the things which are not, to bring to nothing the things that are, that no flesh should glory in His presence. But of Him you are in Christ Jesus, who became for us wisdom from God—and righteousness and sanctification and redemption—that, as it is written, "He who glories, let him glory in the Lord." (1 Cor. 1:26-31)
As the Apostle continued in this vein, he downplayed his natural ability, boasting in his weakness (1 Cor. 2: 3-5; 2 Cor. 11:30). Through his struggles, Paul had learned that self-acceptance is not predicated on becoming a superman or superwoman; rather, it's about letting God use us exactly as we are. As Paul declared elsewhere,
"He said to me, 'My grace is sufficient for you, for My strength is made perfect in weakness.' Therefore most gladly I will rather boast in my infirmities, that the power of Christ may rest upon me. Therefore I take pleasure in infirmities, in reproaches, in needs, in persecutions, in distresses, for Christ's sake. For when I am weak, then I am strong." (2 Cor. 12:8-10).
A Discipleship of Weakness
In the various churches I've attended throughout my life, I've often had the opportunity to receive help from discipleship programs. Although the various discipleship programs I've experienced have differed greatly, they usually have one thing in common. Discipleship programs typically offer a principle or set of principles that promise to function like a Rosetta Stone for achieving spiritual victory and discerning God's will. Essentially, these programs promise to turn us into spiritual giants.
But what would a discipleship program look like that was based on the realization of our weakness and which, consequently, emphasized the importance of taking baby steps? Such a program would probably be unpopular and would be unlikely to produce rapid church growth. It might include such unpopular prescriptions as the following:
A discipleship program based on spiritual weakness would immediately dispel the notion that Christianity can be easy, comfortable or struggle-less. Just as we expect someone who is physically weak to struggle physically, so we should expect those of us who are spiritually weak to struggle. When a baby is learning to walk, we understand that struggle is productive; similarly, as we learn to walk spiritually, we should have a positive orientation towards struggle. (I have discussed this further in my Touchstone article 'The Cross of Least Resistance.')
A discipleship program based on weakness would return our attention to obedience in the most basic, pedestrian areas of Christian ethics. For example, one of the most repeated commands in Scripture is the command to give alms to the poor. Surprisingly, many Christians routinely seek God's will on complicated matters when they are not regularly fulfilling this basic command. Do you know people who have less resources than you? If you are not helping them, how can you expect God to teach you the more advanced lessons of the faith?
A discipleship program based on weakness would help us leverage the power of vulnerability and brokenness, understanding that God uses us not in spite of our weakness but because of it. (I've explored this in more detail in my article, 'Beautifying Brokenness: How God Works With Weakness and Why it's Okay to be You.')
A discipleship program based on spiritual weakness would emphasize humility as a way to leverage the benefits of weakness. In the 16th century spiritual classic, Unseen Warfare, as edited by Nicodemus of the Holy Mountain and revised by Theophan the Recluse, we read that "humble self-knowledge should be preferred to all other kinds of knowledge…" One cannot have accurate self-knowledge without a sense of one's own weakness and spiritual immaturity. A discipleship program that took weakness seriously would begin and end with humble self-knowledge, which should be preferred to all other kinds of knowledge and is more powerful even than performing miracles.
A discipleship program that took weakness seriously would help each of us understand that we need ongoing accountability and mentorship in the spiritual life, in much the same way that a child needs ongoing help. In fact, it is precisely when we think we are equipped for dealing with life's difficult challenges that we probably need help the most.
A discipleship program based on weakness would help us avoid the extremes of legalism and antinomianism. Legalism grows out of an inflated sense of our own strength, leading to unrealistically high standards. In reaction to legalism, many Christians embrace antinomianism, which is life without any standards at all. A discipleship program based on human weakness answers both these extremes with the solution of low standards. Many people instinctively revolt against low standards, associating them with compromise and lukewarmness. But low standards should be seen only as a starting point and not the final goal. After all, even the journey of a thousand miles begins with a single step. But this requires further explanation.
Lowering our Standards to the Glory of God
Last week I got a call from a friend, who I will call Randy. Randy had phoned me up to share some struggles he was facing with his teenage daughter.
"I feel like I'm losing her," he said. "I'm so overwhelmed that I feel like giving up even trying to pass my values onto her. I'm fearful of what she's going to become when she moves out in two years, and unfortunately my fear drives me to lash out at her, to yell and to criticize."
Remembering what Father Dimitrian had told me, I proposed a little experiment for Randy. "I have something else for you to try," I said. "Maybe it is time to stop attempting to pass on your values to your daughter. That's a pretty lofty goal, and as the goal recedes further and further from sight you feel overwhelmed. Perhaps instead, you could identify some more attainable baby steps you could take in your relationship with her."
"Like what?" he asked.
"How about trying to be a little more patient with your daughter today? Or perhaps your goal could be simply trying to yell at her a little less this morning. Or you could try to find just one thing to say to her this afternoon to bring a little joy into her life. Forget about passing on your values to her during the next two years and just focus on one thing you can do to help your daughter feel loved today. And then tomorrow look for something else."
Ironically, I knew that the most effective way to help Randy achieve his long-term goal (i.e., passing his values onto his daughter) was to forget about this goal and focus on small steps instead. By lowering his goals to the next day instead of the next 730 days, I hoped to bypass the cycle of discouragement and defeat that characterized Randy's interactions with his daughter.
The All-or-Nothing Trap
Lowering our standards also has the benefit of getting us out of the all-or-nothing trap. Think about how many marriages, jobs, educations and family relationships have been sacrificed on the altar of an all-or-nothing mentality. Think how many creative projects have never come to fruition because of unrealistically high standards coupled with an all-or-nothing approach.
An all-or-nothing approach even keeps some people tethered to sins and addictions, as they would rather give up the struggle than to persevere without ever achieving complete victory.
The ultimate answer to the all-or-nothing approach is G.K. Chesterton's insight that if a job is worth doing, it's worth doing poorly.
I was told about a monk who lived by himself in a little hut, and who struggled with the same sin for years. Every time he sinned, he fell on his face before God and repented. After years of struggle, the devil finally appeared to him in his cell and said "I'm finally going to leave you alone, because every time you repent you are storing up crowns for yourself in heaven." I love this story because it shows that even if our baby steps consist in nothing more than repenting of the same sins over and over again, there is spiritual value in taking those steps. As George MacDonald powerfully showed in his story The Princess and Curdie, the important thing is not where you're at in life, but which direction you're headed.
When Less is More
The approach Father Dimitrian took with me, and which I tried to pass onto Randy, goes counter to the way we usually think about reaching goals. The normal pattern for trying to reach big goals goes something like this.
First, you get excited about a goal that you want to reach. It might be a goal for yourself—implementing a new exercise routine, memorizing Scripture every day, or learning a new skill—or it might be a goal for your family, like doing devotions every morning, reading to your children before bed, or instituting a new routine for your children to help with the chores. Whatever the goal might be, it usually begins with a thought accompanied by a feeling of determination, and often enthusiasm. The next step is that you put measures in place for reaching that goal. It all goes well for a while, but eventually the initial determination wears off, normal life takes over and you find it hard to persevere. Normal life has a way of just taking over, as we default back to the habits, lifestyles and routines that we're most familiar with. This leads to the third stage: discouragement and guilt. If the guilt is strong enough, then the next time we have a goal we want to reach, we make sure to begin with an extra dose of grit and determination. But the extra determination only means that when we fail again, the sense of defeat and guilt is all the more stronger.
From a neuroscience perspective, these destructive cycles are not surprising. Psychologists have found that the human brain is in a constant state of tension between two opposing impulses. On the one hand, our brain constantly longs for innovation, for the excitement of exploring things that are new. Because of this, our brain finds it easy to come up with big ideas for improving ourselves and our situation, and making big promises for how we plan on reaching our goals.
But our brains were also designed to long for stability, for the security of having things stay the same. This is the part of the brain that fears change and always defaults to the status quo.
Because our brain is the site of a constant tug-of-war between these two impulses, it is incredibly difficult to habituate new behaviors that can be sustained them over the long-term. How many times do we start a diet or implement a new protocol for daily devotions, music practice or exercise, only to find that after a few months the brain resets to the habits we are familiar with? And how many other times do we not even start on the improvements we need to make because we are overwhelmed by the very thought of following-through in the long-term?
By making the steps towards our goals as small as possible, we can bypass the brain's "reset mode." Make your baby steps so small that you can't possibly fail! Then once these baby steps have become habit, you can increase the size of the steps. Here are some other examples of how this might look in practice:
If you want to learn a language, focus on learning just one word a day. After you've persevered with this for half a year, you can introduce more study.
If you want to start exercising, just walk in place for a minute in front of the television every evening. This may sound silly, but after you've proved you can consistently keep this up over the long-term, you can begin introducing other small exercises.
If you want your children to start doing more household chores, insist they begin with just five minutes of dishes every day. By establishing the consistency of this routine, you will be creating an infrastructure for adding more chores later down the road.
If there is a project in your house or yard that is so overwhelming that you keep putting it off, decide to work on it for only ten minutes a week. That will probably accomplish very little, but over time it will mean that the project no longer feels so overwhelming. You may even find yourself wanting to spend more time on it.
If your goal is not to criticize your spouse as much, begin by being less critical every Monday and Thursday. On other days of the week you can take baby steps in other areas. For example, you might spend Wednesdays working to cultivate gratitude for all the blessings you take for granted. You might spend Saturday cultivating an attitude of continual inner prayer. But whenever Monday and Thursday comes around, that is your day when you are not going to criticize your spouse.
All this might sound ridiculous, but by introducing changes in small increments, you are overcoming the brain's natural resistance to change. Small changes allow transformation to occur within a context that isn't overwhelming, which feels safe and is not significantly threatening to the brain's instinct to set to the status quo. But here's the important point: after the brain has acclimatized to these small changes and made a habit out of the new behavior, you can increase the size of the steps. It goes back to what Father Dimitrian told me about capturing small territories one at a time.
The testimony of Scripture supports this incremental approach to change. Consider how many Christian truths were in shadow during the period of the Mosaic covenant. God was content to spend thousands of years taking baby steps with His people. When Jesus finally appeared on the scene with a fuller revelation, His message was primarily directed to the Jews, and it would still be a number of years before the international implications of the gospel would be fully appreciated through the ministry of apostles like Peter and Paul. Throughout salvation history, God has been content to work slowly, sometimes painfully so.
The Power of Autopilot
When I was a child, my father spent some time writing a biography of the great middle distance runner, Jim Ryun. While my father was working on the book, I became friends with Jim's family, especially his kids. One thing that Jim Ryan said that always stuck with me was this: "Motivation is what gets you started. Habit is what keeps you going."
Just think about that: Motivation is what gets you started. Habit is what keeps you going.
The way you know when behavior has become a habit is when you do it automatically without even thinking.
Through a number of lab studies, neuroscientists have found that the majority of human actions occur at the level of automated behaviors. That is, most of the time your behavior is on autopilot as you follow the routines, habits and impulses you have spent years establishing and which you don't consciously even think about. But here's the cool thing the scientists have also discovered: when you engage in baby steps towards new behaviors, you are retraining the brain's automated responses. Laboratory research also confirms that this process of rewiring the brain takes a long time, since the formation of new habits literally forge and consolidate new connections in the brain.
As Americans we tend to be uncomfortable with slow growth over time. If we need to acquire wealth, worldly wisdom offers us countless schemes for getting rich quickly, even though research shows that money acquired quickly is more easily lost. If we want to lose weight, worldly wisdom offers us a variety of methods to shed pounds as rapidly as possible, even though research shows that quick weight loss is hardly ever sustainable.
Similarly in the spiritual life, worldly wisdom sends us on the look-out for techniques that will speedily bring us closer to the Lord, fix our problems, and enable us to discern God's will right away.
I confess that I am attracted to these quick-fix solutions as much as the next person. It is uncomfortable for me to recognize that the tiny choices I make, year in and year out, determine the type of person I am becoming. It is uncomfortable to realize that most of the problems I face in life will take as long to correct as they did to develop.
It is uncomfortable for me to realize that I cannot traverse the journey of a thousand miles by being able to fly like superman. I can only accomplish it one baby step at a time.
Further Reading