My Lawfully Wedded Robot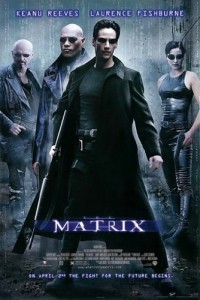 In the 20th century there was a great deal of angst about computers becoming our enemies and taking over the world. This was reflected in movies like Stanley Kubrick's 1968 A Space Odyssey. Kubrick's film tells the story of a space mission that goes terribly wrong after Hal, the computer controlling U.S. spacecraft Discovery One, turns sinister and kills Dr. Frank Poole. Some of these themes were echoed in the 1999 hit The Matrix, set in a future age after computerized machines have subdued most of the human race through a simulated reality. In 2004, Will Smith stared in the movie I, Robot about a time in the future when robots, designed to be human helpers, turn on their masters and try to take over the earth.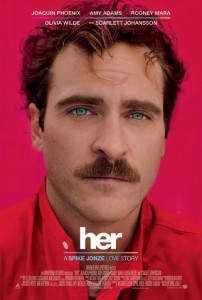 Apprehension about machines becoming our enemies is still a very potent feature of our society. But gradually another theme is beginning to emerge in the public discourse. Instead of a dystopian future where our machines are our enemies, many people are starting to experiment with the possibility that we may be heading towards a utopian future where machines are our lovers.
The intriguing possibility of having a love relationship with a robot was explored last year by Spike Jonze's movie Her. Though the movie deals with the tension and ultimate incompatibility between physical reality and virtual reality, the film raises intriguing questions about whether it might be possible, and desirable, to overcome this tension.

The Next Step in Evolution?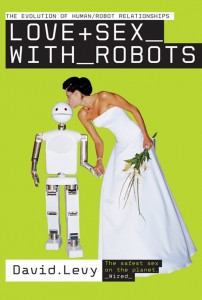 It isn't simply in movies that these possibilities are being explored. The prospect of developing love relationships with computers, and specifically computer-programed robots, is being heralded by many academics as the natural next-step in the evolution of both computers and human beings. A case in point is David Levy's 2008 publication Love and Sex with Robots: The Evolution of Human-Robot Relationships.
Levy, who did his PhD dissertation on human-robot relationships, points out that the ability to feel emotion towards inanimate objects is nothing new. After all, we feel frustration towards a car that won't start, resentment towards a computer that keeps breaking down, and joy at a beautiful piece of art. How is feeling love and affection towards a robot essentially any different?
Robots already meet a number of human needs, especially in industry. As technology advances to the point where robots will be able to behave in a way that is virtually indistinguishable from human beings, why should we object if robots begin to be programed to meet our emotional, psychological and sexual needs as well?
The excitement in the budding field of social robotics is that machines may be able to facilitate the pleasures of relationships without the effort and mutuality necessary for sustaining lasting relationships with real-live human beings. Anthropological robots could thus offer salvation to those with deeply entrenched social and relationship problems.
Further Reading
 [facebook-comments-master-un]