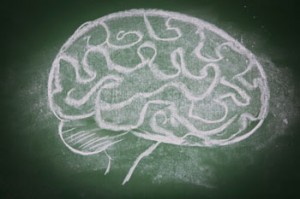 From Salvo issue #21, "Culture & the Malleability of the Human Brain":
"For the scientist who has lived by his faith in the power of reason," wrote Robert Jastrow in God and the Astronomers, "the story ends like a bad dream. He has scaled the mountains of ignorance; he is about to conquer the highest peak; as he pulls himself over the final rock, he is greeted by a band of theologians who have been sitting there for centuries."

Jastrow's words come to mind whenever I hear about professional scientists being obliged to abandon, or at least to seriously modify, their Darwinian assumptions. From cutting-edge work in genetics to the latest discoveries in astrophysics, the evidence is increasingly pointing to one fact: Darwin was wrong.

This has been impressed upon me recently, as I have been studying the way culture affects the human brain. Contemporary neuroscientists have been making some fascinating discoveries about the way our cultural preoccupations and artifacts alter the physiological structure of our brains, and, once again, Darwinian orthodoxy is being compelled to yield to new findings.