Part 1 of a series on Nominalism originally posted at Chuck Colson's Breakpoint website.
• • •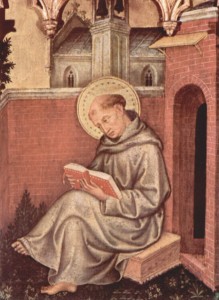 "So when God desired to show more convincingly to the heirs of the promise the unchangeable character of his purpose, he guaranteed it with an oath, so that by two unchangeable things, in which lit is impossible for God to lie, we who have fled for refuge might have strong encouragement to hold fast to the hope set before us." Hebrews 6:17-18
Ideas have consequences
It is reported that William Temple, who became the Archbishop of Canterbury in 1942, once asked his father, who was then the Archbishop, "Daddy, why don't the philosophers rule the world?" His father looked down at the boy and replied, "Of course they do, silly—two hundred years after they're dead!"
The more one studies history, the more apparent it becomes that William Temple's father had a point.  In fact, we could state the matter in even stronger terms: there has never been a more powerful influence, a greater agency of change or a stronger force for good or ill in this world than that of human ideas.
Such a statement may seem out of place in a society that has long since relegated philosophy (the science of correct thinking) to a specialist discipline. Reflection on ideas has little or no relevance to the world of everyday affairs, many people think. We have come a long way from the time when philosophy was considered to be the backbone of all the disciplines, including the sciences (indeed, the early scientists called themselves "Natural Philosophers").
See Also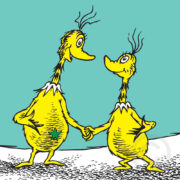 One's philosophy of the world, or worldview, is still the backbone for how we view everything else, whether we realize it or not.  This is even true for those who have never given much thought to questions of worldview. As John Byl puts it in his book The Divine Challenge, "Many people hold their worldviews implicitly, without having deeply reflected on what they believe and why they believe it. They may not even realize that they have a worldview. Consequently, they may unwittingly hold beliefs that are mutually contradictory."
A person's life, motivations, priorities, agendas, conversation, and assumptions are just some of the areas affected by our philosophy of the world, whether that philosophy is thought-out or merely implicit and unconscious.