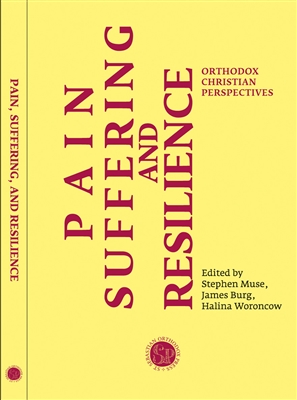 I was privileged to contribute a chapter to Pain, Suffering and Resilience: Orthodox Christian Perspectives, published by St. Sebastian Orthodox Press.
This collection of peer-reviewed essays explores the mystery of human suffering along with the spiritual and psychological resources that enable us to achieve resilience in the midst of pain.
The publisher explains how the work
"includes eminent scholars, clergy, physicians, and psychotherapists seeking to serve people in their respective fields, through their respective disciplines informed and guided by the depth and riches of the Orthodox Christian Faith. This is the unifying thread for each of the contributors who bring this ancient Christian perspective into dialogue with the contributions of modern psychology and medical science as they seek to address the physical, mental, emotional and spiritual dimensions of pain and human suffering in a variety of contexts."
My own essay in this volume develops material I began exploring in my chapter on Dietrich Bonhoeffer in Saints and Scoundrels. By drawing on classic spiritual texts such as  (i.e., The Way of the Pilgrim, The Sayings of the Desert Fathers, Dorotheus of Gaza's Saying and Discourses, etc) and integrating them with recent developments (i.e., advances in cognitive psychology, neuroscience, the twentieth-century prison literature, etc.) I make a case that suffering and gratitude are not related like two sides of a zero-sum transaction where an increase in the former entails a decrease in the latter. Rather, by receiving our sufferings rightly, we can use them as opportunities to actually grow in the cognitive, behavioral and emotional dimensions of thankfulness. From the essay:
"…true gratitude is not merely compatible with an acknowledgement of pain; it presupposes it. To be truly grateful is to acknowledge that life is difficult while framing that difficulty within a context of thanksgiving…. Gratitude releases us to lean into the pain, to stand face to face with the ambiguity and complexity of life and not to despair. In contrast to stoicism, cynicism and sentimentalism, gratitude-based reframing does not involve detachment from suffering; rather, it provides the inner resources for genuine engagement…. In so far as gratitude enables us to lean into pain, to be realistic rather than escapist, it provides the resources to engage with others who are suffering instead of insulating ourselves from their pain. In our comfort-oriented culture, many people's default response is to avoid those whose lives are lonely, messy or filled with pain. Instead of going through people's pain with them, we often numb ourselves to the suffering around us in order to protect ourselves. However, when the pursuit of comfort causes us to numb ourselves to the impact of suffering, what we are doing is numbing away the capacity to empathize, to feel love, joy and gratitude. This is because it is impossible to selectively numb emotion. When we harden ourselves as a defense against fear, grief, disappointment, shame, rejection or vulnerability, we are inadvertently reducing our capacity to feel the emotions that are important for our wellbeing, including gratitude.

Gratitude enables us to look pain straight in the eye and not to despair. Gratitude enables us to derive genuine enjoyment from small blessings even when evil, suffering and pain are crowding in upon us. This is important, not only so we can have the resources for weathering life's storms, but so we have the inner resources to engage with others who are going through hardships. Instead of pushing people away because we cannot deal with their pain, and instead of numbing ourselves in order to be insulated from other people's grief, a grateful person has the inner resources to empathize with those who are in pain and like the Apostle said, 'rejoicing with them that rejoice, and weeping with them that weep.' (Romans 12:15)"
The best chapters in Pain, Suffering and Resilience: Orthodox Christian Perspectives, are actually the ones written by others, including a contribution on Job and the problem of theodicy by His Grace, Bishop Alexander (Golitzin), who serves as Bisohp of the Diocese of the South for the OCA and ruling bishop of the Bulgarian Diocese of the Orthodox Church in America.
See Also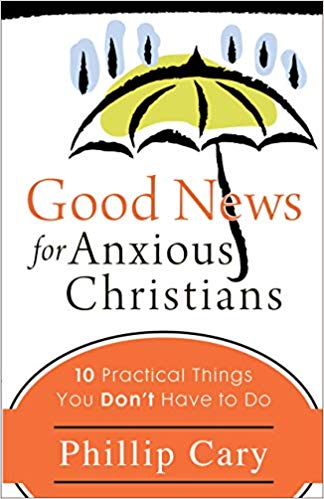 I hope all the essays in this book can prove an encouragement to ordinary men and women facing struggles and pain.
I would be grateful for people to buy the book on Amazon and then write a review (Amazon always privileges reviews if the person writing the review has bought the book through them).
You can read more about the book on the St. Sebastian Orthodox Press website.
Further Reading