On the surface, Spokane, Washington, seems like any other big city in the Pacific Northwest. Yet it is a city in the grip of a public health crisis. On February 23, 2019, a nationally assembled team of doctors, academics, sociologists, psychologists, and law enforcement officers met at Spokane's Gonzaga University to examine the city's crisis and to educate citizens how to mount an effective response.
The crisis in question concerns the pervasive use of pornography in the city.
In many respects, Spokane is a cameo of America as a whole, where the widespread use of the smartphone has enabled the sex industry to begin realizing its goal of making porn affordable, anonymous, accessible, and addictive.
It is this last point—the addictive nature of porn—that was a key focus at the Gonzaga conference. The conference was also set up to expose the links between porn addiction and human trafficking.
See Also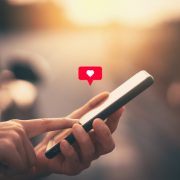 Two days before the conference, I had a phone conversation with Dr. Alfonso Oliva, a Spokane surgeon who helped put on the symposium.