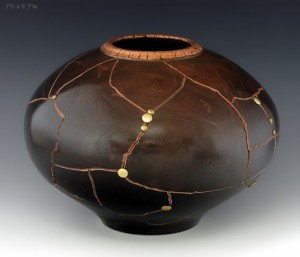 The Japanese have an ancient style of art known as Kintsugi, which is the art of repairing broken pottery with a material mixed with powdered gold or silver. Unlike other repair methods that attempt to disguise the cracks in broken pottery, Kintsugi illuminates the cracks, embracing them as part of the object's history. When broken pottery is subject to this technique, it actually becomes more beautiful than pottery that was never broken in the first place.
Sometimes our lives are like that. As much as we might wish for God to heal us, to remove our brokenness or to fix the circumstances that cause us grief, He sometimes does something far better: He picks up the broken things of our lives and transforms them into something beautify.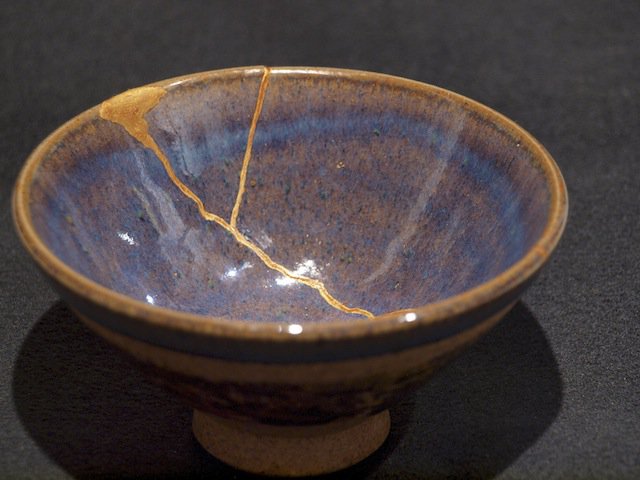 When our lives are filled with sorrow, confusion, loneliness, vulnerability and heartache, it takes a lot of child-like faith to believe the Master Artist is beautifying the breaks and shatterings of life. It takes a lot of faith to believe that the Lord can use us, not in spite of the brokenness, but precisely because of it. It is far easier to expect God to offer a silver-bullet solution that will eradicate the effects of brokenness from our lives.
There are no end of self-help books that offer the allure of silver-bullet approaches. Some of these materials offer an escapist path to wellbeing on the principle that "the pain you're feeling isn't really that bad after all." Other materials encourage people to live in a state of denial: "just affirm that everything is fine and that you are happy, and pretty soon everything will fall into place." Still other materials offer the false hope that by following a set of techniques you can become prosperous, fulfilled and realize your dreams.
Maybe it's time we heard a different message, that God can meet us right where we are today, in the confusion, weakness and brokenness of today.
Your Weakness is Valuable to God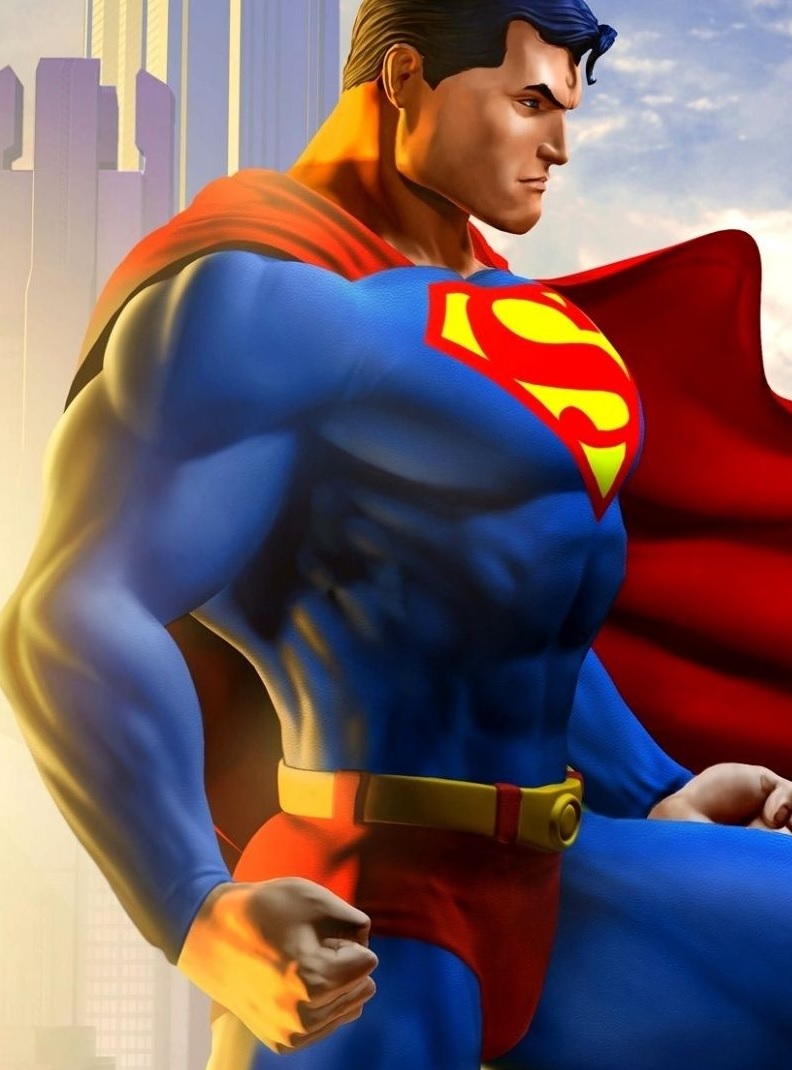 A folk hero in American culture is Superman, who overcomes obstacles through special abilities—abilities that enable him to transcend the limitations that come with being human. By contrast, a folk hero of Russian culture is Ivan the Fool, whose greatest assets are his weakness, his simplicity and lack of guile. Both Superman and Ivan the Fool achieve great things, but while Superman's accomplishments comes through His strength, Ivan's accomplishments come through his weakness.
In our super-man-oriented culture, it's easy to lose sight of the fact that sometimes we are able to serve God best through being weak for Him instead of strong. This is a message Saint Paul had to press home when ministering to the Christians in Corinth. The Christians of Corinth seem to have fallen victim to super-apostles who would gather followings around themselves, leading to sectarianism in the church. Listen to what Paul wrote in response:
"For you see your calling, brethren, that not many wise according to the flesh, not many mighty, not many noble, are called. But God has chosen the foolish things of the world to put to shame the wise, and God has chosen the weak things of the world to put to shame the things which are mighty; and the base things of the world and the things which are despised God has chosen, and the things which are not, to bring to nothing the things that are, that no flesh should glory in His presence. But of Him you are in Christ Jesus, who became for us wisdom from God—and righteousness and sanctification and redemption—that, as it is written, "He who glories, let him glory in the Lord." (1 Cor. 1:26-31)
As the Apostle continued in this vein, he was at pains to downplay his natural ability, boasting in his weakness (1 Cor. 2: 3-5; 2 Cor. 11:30). Through his struggles, Paul had learned that self-acceptance is not predicated on becoming superman or superwoman; rather, it's about letting God use us exactly as we are. As Paul declared elsewhere,
"He said to me, 'My grace is sufficient for you, for My strength is made perfect in weakness.' Therefore most gladly I will rather boast in my infirmities, that the power of Christ may rest upon me. Therefore I take pleasure in infirmities, in reproaches, in needs, in persecutions, in distresses, for Christ's sake. For when I am weak, then I am strong." (2 Cor. 12:8-10).
The Power of Brokenness in an Age of Machines
In a culture like ours, one of the most revolutionary messages we can hear is "it's okay to be you even when you're broken."
Surrounded by all our technology and gadgets, it's easy to suppose there is a fix for everything, that reality itself is endlessly adaptable. We have machines that clean up the world for us and then, when there is a problem with one of our machines, we either fix it or else we throw it away and get a better one. The underlying narrative is that nothing is given that cannot be altered, that nothing is fixed that cannot be changed.
In this environment of endless adaptability, it's easy to begin viewing the self as infinitely flexible. In the very air around us, we breathe in the message "you can become anything you want" and "anything you don't like about yourself can be fixed." For example, as a child I frequently heard people say that anyone can grow up to become president. Other boys and girls were told that they could grow up to become movie stars, fashion models, millionaires or to have a fairy tale marriage.
Sadly, many of the self-help books on the market perpetuate the illusion that who we are, and what we can be, is infinitely changeable. If your employment is unfulfilling, you can fix that by going back to school and switching careers, no matter what the cost to your family. If your lifestyle is uninteresting and boring, you can use credit card debt to subsidize the vacation you deserve. If your marriage is unhappy, you can fix that by finding a new partner. If you don't like your personality, there are even techniques to fix that.
The multi-billion dollar advertising industry has also perpetuated this central conceit. If you don't like the color of your hair, there are products that can fix that. If you don't like your age, products can make you look more mature or more youthful. And if you don't like your biological gender, you can even change that by simple volition.
In this climate of endless adaptability, the self begins to be perceived as an enemy to be overcome. The subtext—though we might never express it so starkly—is that God made a mistake when he created you.
Maybe it's time we heard a different message. Maybe we need to hear the message "okay to be you. "
Did you know that it's okay to be you when you're broken and your life feels like a complete mess?
Did you know that it's okay to be you even when you're weak and when your life is full of uncertainty, confusion, vulnerability and pain?
Did you know that God uses you for His purposes not in spite of your weakness and brokenness, but because of it?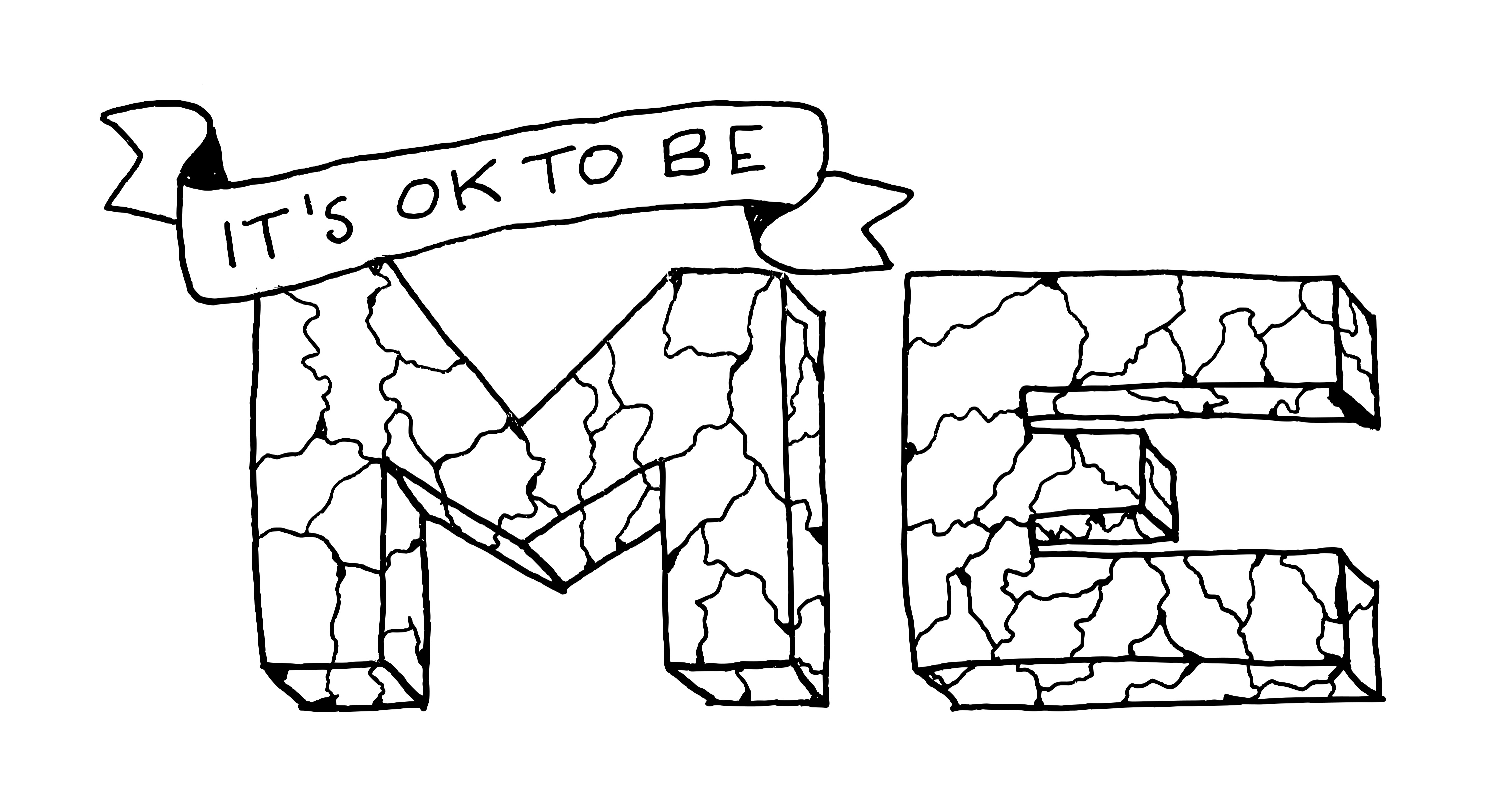 Being Ourselves in a Culture of Scarcity
It's okay to be you! How many of us need to hear someone say that? How much healing might be able to happen in our own lives if we really believed "It's okay to be me."
Sadly, in our families, our close relationships and even our marriages, the messages we hear are often very different. In hundreds of different ways we are taught that being ourselves is not good enough.
One person shared with me that her husband always seemed angry with her. Finally, after twenty-two years of marriage she approached him and said, "What can I do differently to make you happy with me? What can I do to please you?" In anger he replied, "I'm not upset about anything you do or can change—it's just everything about you as a person."
This hurtful message—that you have to be someone else before you will be worthy of love and belonging—is part of the very air we breathe as a culture. After all, we live in a society that Brené Brown has described as one of deep scarcity, characterized by the notion "never enough."

To see if you've been affected by this climate of scarcity, ask yourself some of the following questions as they might apply to you:
Do you often feel that, regardless of how much you're able to get done, that it is still never enough?
Do you feel that however much you learn, you are still not smart enough?
Do you feel haunted by the fear that aren't attractive enough, or that people might reject you for not being pretty enough, handsome enough or sexy enough?
Do you feel that, regardless of how much money you may or may not have, it is never enough?
Do you feel that are not strong enough, thin enough, talented enough or productive enough?
If you answered yes to some of these questions, you are not alone. Although we live in the most prosperous culture of all time, most of us are haunted by a sense of scarcity.
At the heart of our never-enough culture is the underlying fear that I am not enough—that being me is not okay.
Unable to accept ourselves as God created us, we descend into self-pity, needing other people to commiserate with us. But what we actually need is for someone to throw cold water in our face and challenge this very narrative of scarcity. We need someone to say, "You are enough!"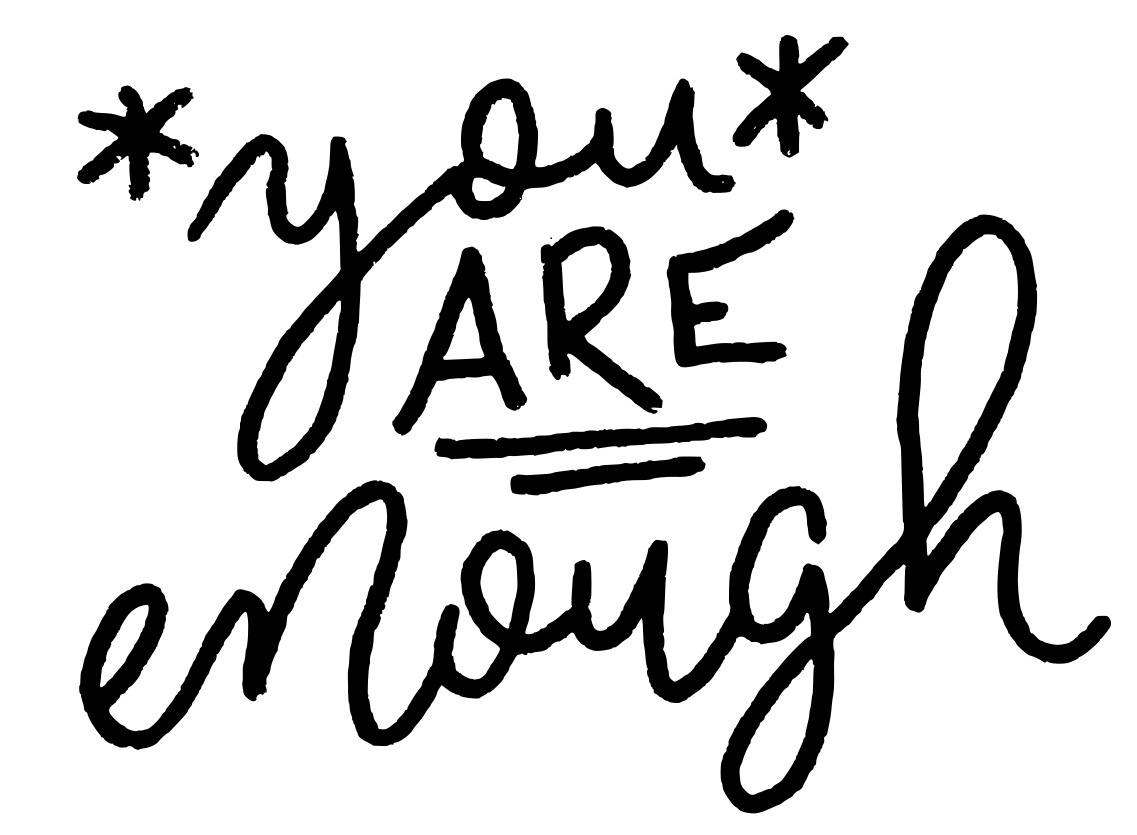 Just As I Am
There is no end of gurus, therapists, motivational experts and self-help books promoting something they call "self-acceptance." However, if one scratches beneath the surface, we often discover that what is promoted as "self-acceptance" is little more than self-hatred.
According to the common narrative, anything you don't like about your life becomes a type of fall that you must first be redeemed from before the true, authentic self can be realized. But this leads to a secular gospel of salvation-by-works, since the means for achieving the "true, authentic self" involve endless struggle against the fixities of who you are and the situations in which God has placed you.
By contrast, Biblical self-acceptance does not involve you having to do anything at all. Because Biblical self-acceptance starts and finishes with God's grace and unconditional love, it can reach you exactly where you are, as you are, who you are.
To understand this a little deeper, I'd like to invite you to do a thought experiment. Picture in your mind the love that a parent has for a child, or a lover for his or her beloved: total acceptance and total care. Next imagine that every single person in the world has their attention continually fixed on you with that same type of total unconditional acceptance. If that were the case, would you feel ashamed for being yourself? Would you feel unworthy of love and belonging? Would you feel embarrassed just being yourself? Of course not. But here's the important point—if you are in Christ then you are in a better position than what I just had you imagine. God Himself, the maker and sustainer of the entire universe, has his infinite attention continually focused on loving you—a love that is greater than all the love of every person in the world combined.
The Lord loves you so much that if you were the only person to have ever existed, He would have still created the world for you and He would have still gone to the cross to redeem you. As St. Augustine is widely quoted as saying, "God loves each of us as if there were only one of us." Take a moment sometime simply to reflect deeply on that.
Further Reading
Graphic designs by Sarah Belschner (Scriptings Simply): https://www.instagram.com/scriptingsimply/